Carol has decided to pare down her convention/conference schedule a wee bit this year to concentrate on some new projects. So she'll be skipping a few favorite venues, while renewing acquaintances at a couple of closer-to-home ones. Check out her appearances page for 2018 events.
---
---
Coming July August 2018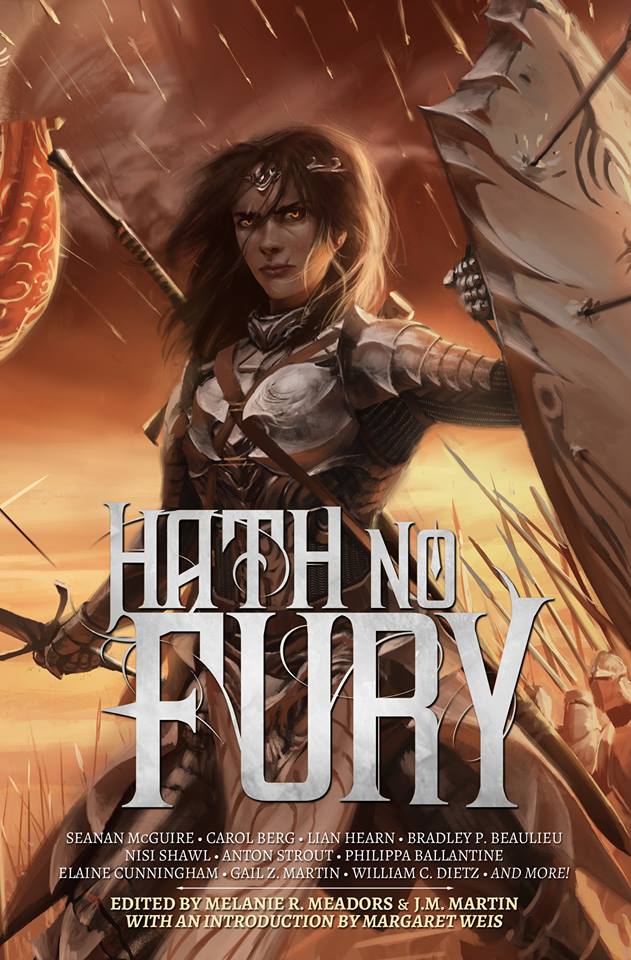 Yes, the publication date for the long-delayed anthology HATH NO FURY, has been delayed one more month. The collection of stories about strong women will be released from Outland Entertainment on August 23, 2018. Outland took over the beleaguered Ragnarok Publishing last year and ran into problem after problem. But in a feat of determination, Outland has persisted, and our faithful editor Melanie Meadors swears that the new release date for this long-delayed Kickstarter project will be met. Kickstarter backers should have their materials in hand, and the book should be available at online (at least) booksellers. Let's hope!
My story in Hath No Fury is called The Book of Rowe. It involves Saverian, a very smart, powerful, and quirky young sorceress with a big chip on her shoulder, who really does not like being underestimated, especially by the men in her life. (Hint: Saverian figures prominently in Breath and Bone.) Among the many authors with stories in this collection are Seanan McGuire, Bradley Beaulieu, Gail Z. Martin, Nisi Shawl.
Here's a current list of my short fiction.
---
Find Carol on Twitter @cbergwriter
Find Carol on Facebook <www.facebook.com/carolberg>
---
On the shelves
Ash and Silver is available in print, e-book, and audio editions.
You can find it at independent bookstores, Amazon, Barnes and Noble, or other brick and mortar and online booksellers.
Want some insight into a core idea of Ash and Silver? Carol's Big Idea essay on John Scalzi's Whatever blog talks about fantasy tropes and the roots of identity.
If you are hungry for a tidbit, read an short excerpt. For those of you who have read the Lighthouse Duet, you might recognize the two people Lucian has encountered on his search for answers.
Find the People, Places, and Pronunciation Guide for the Sanctuary novels.
Carol says: The Sanctuary Duet has been a long journey, taking me to places I was totally not expecting. Lucian was so sheltered, so convinced of his place in the universe. It took some doing to dislodge his preconceptions. I hope readers enjoy his path through magic and history as much as I did.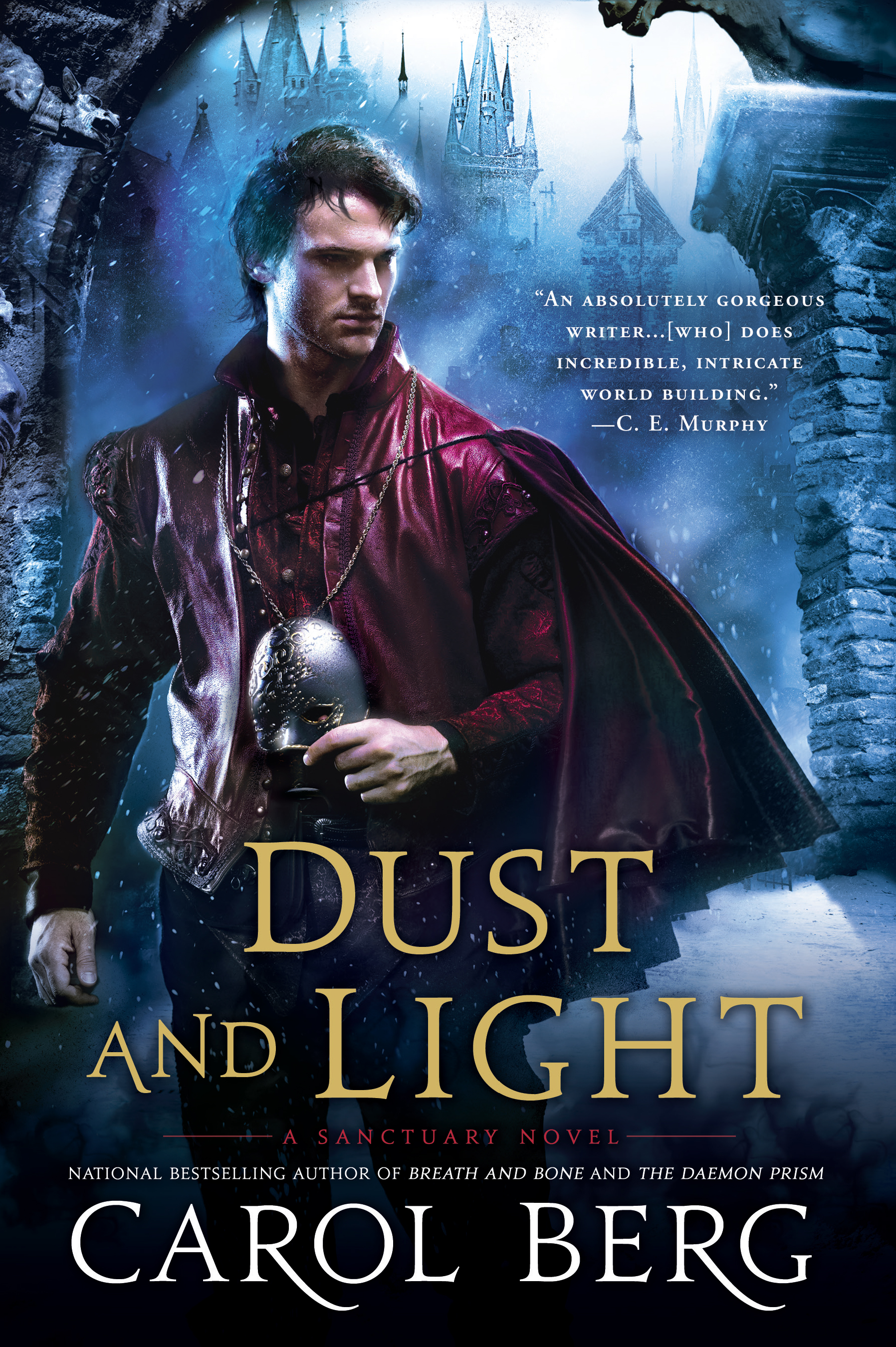 Now's the Time! If you've been waiting to read Dust and Light until the end of the tale is in hand, now's the time to dive in. Check out the Dust and Light opening chapter. And then imagine how the genteel aristocrat portrayed on the D&L cover might become the more...ahem...rugged fellow on the cover of Ash and Silver. That's what the author did...
Gene Mollica did a smashing job with the cover for Ash and Silver. Carol said something about badass... (And here's a larger view.) Lucian, as portrayed on the both covers, is actually very like her imagining.
---
Stay in Touch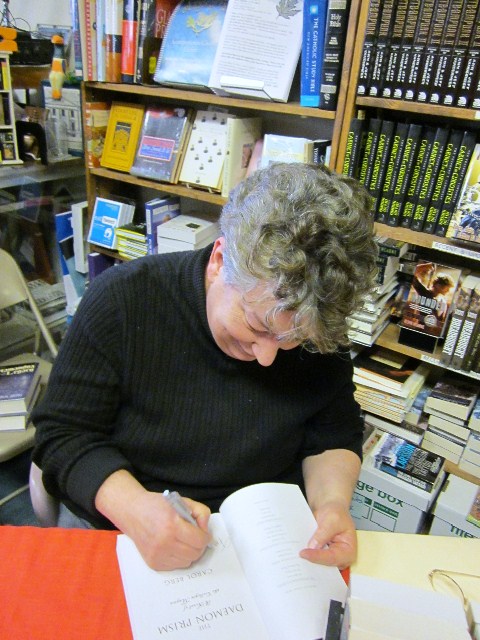 Another newsletter will be coming soon. Sign up below! Until then, you can generally find Carol on Facebook. Drop in and say hello and keep current on books and news!
---
In conformance with new internet data privacy law in the European Union, Canada, and certain states, note the new Privacy Policy for this site.